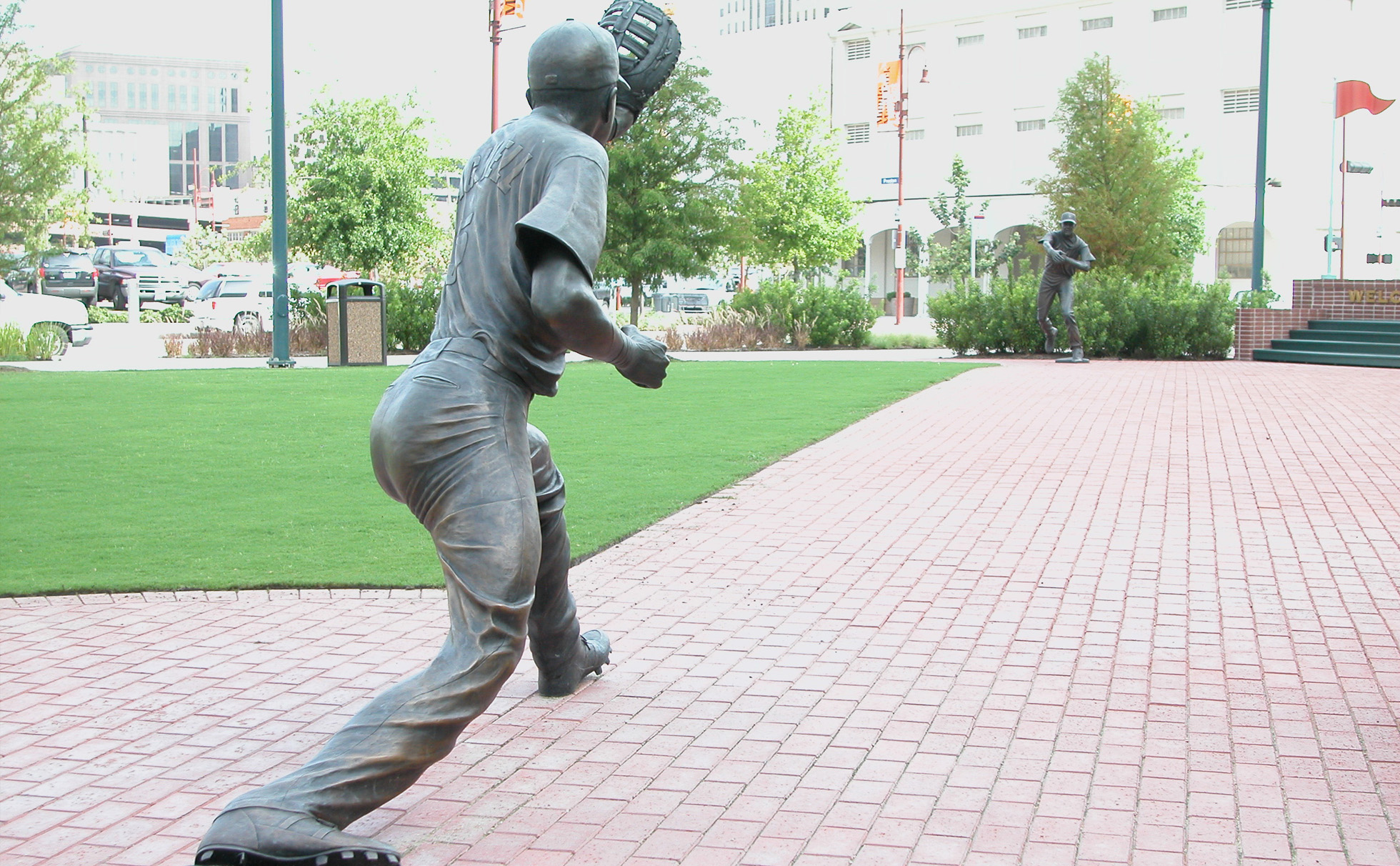 Robert Hogan Sculptor, Sculpture Coordinator and Consultant
Currently Resides: Dallas, Texas • Education: Self taught • Medium: Clay – lost wax process to bronze
I have the ability to capture action in a way that lets my clients relive memories over and over again while at the same time enjoying beautiful art that enhances their home, office or outdoors.
While attending an art festival in the fall of 1993, my attention was drawn to an artist sculpting in clay. After observing for some time, I turned to my wife and made the comment, "Maybe I can do that." My intent was to immediately read informative books and take sculpting lessons. However, a very wise elderly gentleman advised me that having never worked with sculpting clay, I did not know the questions therefore I would not recognize the answers. Taking his advice, I purchased some sculpting clay and tools then tried my hand. This was the start of a new career and the release of expression that had been bound for 44 years. "This is a picture of salvation from God. A gift I did nothing to deserve. All I had to do was accept that which was provided."
My work is from small tabletop to monumental sculptures and can be found in many private and corporate collections throughout the United States, Europe and Africa.
Museums

Legends Museum at Camden Yards, Baltimore, MD
Jesuit Art Museum, Dallas, Texas
Museum of Biblical Art, Dallas, Texas

Accomplishments

Best of show – Texas Visual Arts Association
Coordinating Sculptor – Kyle Field Renovations

Quotes

"It's amazing how Hogan captures action and emotion in bronze sculpture…" Drayton McLane, Houston Astros
Texas A&M 12th Man Foundation Houston Astros Drayton McLane Boca Raton, Florida Little League Search Financial Group Univ. of Texas Southwestern Medical Center at Dallas EDS (Electric Data Systems) Ross Perot Ray Hunt Daryl (Moose) Johnston Phipps Construction Co Union Pacific Railroad Co Ben Keith Budweiser Tyson Chicken Caldwell Company Brumley Printing Co Vision International Jesuit Dallas Museum Sammons Corp Howard Payne University John Brown University Southern Nazarene University Belle Terry Elder Women's Center Presley Ostrich Farm Maoz Ministry, Tel Aviv, Israel Lazy Ostrich Co Clein Karoo Coop, South Africa Ostrich Farming Corp, England
Blue Bell Creamery…Brenham, Texas. Canadian High School, Canadian, Texas City of Highland Park…Dallas, Texas Cooper Fitness Center…Dallas, Texas Craig Ranch…McKinney, Texas John Paul II High School…Plano, Texas Restland Memorial Park…Dallas, Texas Stonebriar Community Church…Frisco, Texas Northwest Bible Church…Dallas, Texas Minute Maid Stadium…Houston, Texas Texas A&M University, Kyle Field Towne Lake, Cypress, Texas The Yards of Cameron, Cameron, Texas